Flatten Your Tummy With These Exercises
A flat tummy won't be like a dream come true when you know what to do to keep your belly free from unnecessary and excess fat. You have put on fat around your stomach because whatever workout you do, don't work for the flat tummy.
How To Burn Belly Fat?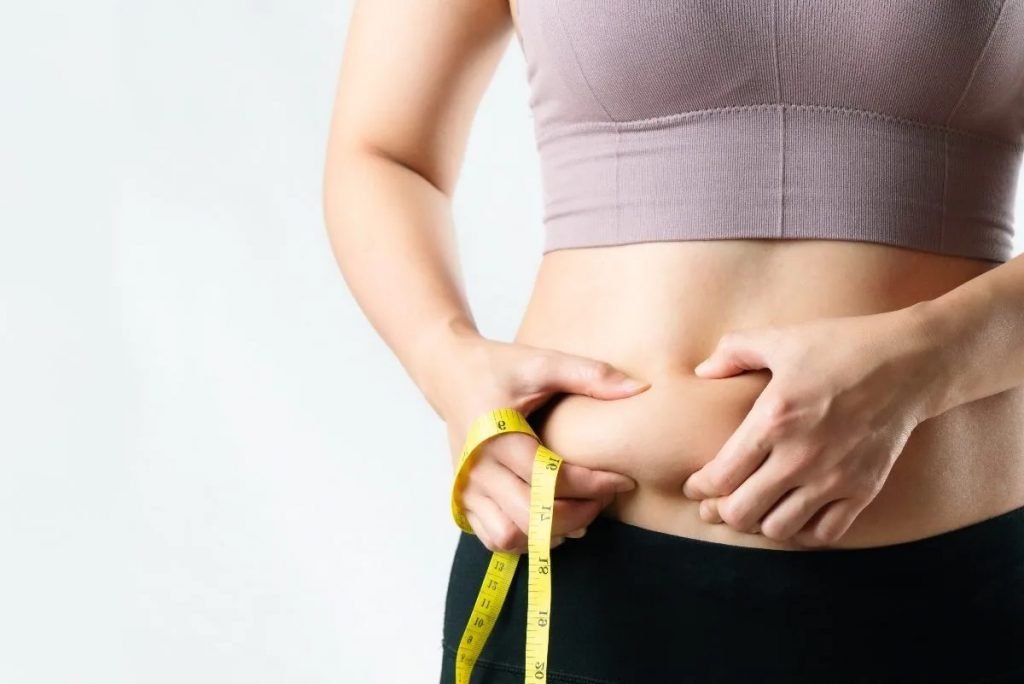 Exercising is the right way to melt fat but some areas, especially the belly require special attention. Stubborn belly fat doesn't go with regular exercises. You need to focus on specific muscles to burn belly fat and get strong abs.
Here're the muscles that you need to focus on:
Pelvic Floor Muscles: They support internal organs like the bladder, uterus, and intestines.
Transverse And Rectus Abdominis: These are "six packs" muscles crucial for stability and functional movements including hinging, bending, and twisting.
Internal And External Obliques: These muscles strengthen trunk rotation and support respiration.
Erector Spinae: This muscle makes a stronger foundation for rotations. It also strengthens the spine.
These are the four muscles you need to focus on if you are serious about losing your belly fat. Also, there is little to worry about exercises as there are plenty of activities that can help flatten your belly and strengthen your core.
The good thing about these exercises is they can be practiced in a home environment and without any weight. Also, they can be practiced any time of the day.
Plank Workout For Flat Tummy
Plank Reach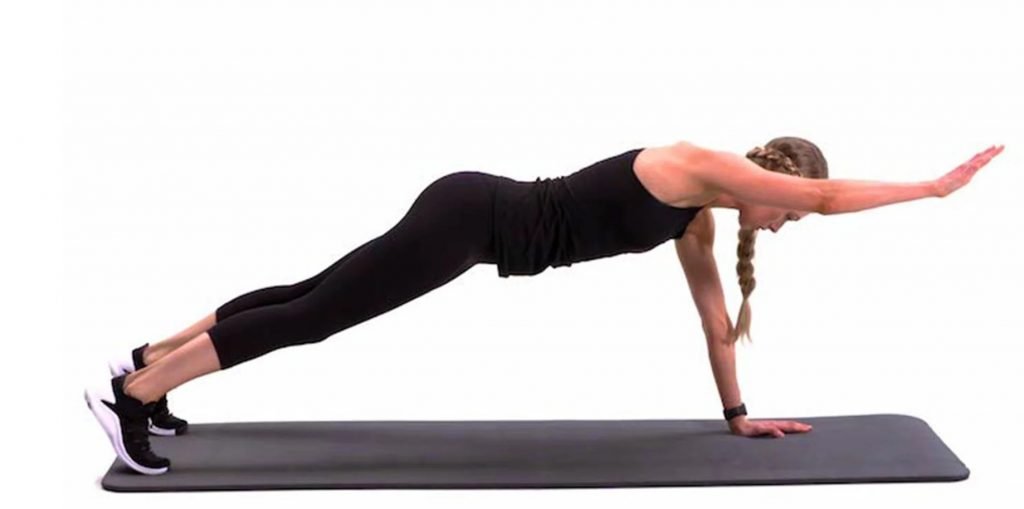 Come down in a plank position
Stretch your hands and legs stretched
Bring your legs, back, and neck in a line to start
Raise your right hand and take a step ahead and bring it back
Repeat it with your left hand and then with your right hand
Try to keep your back stable while doing the exercise
Try to increase the speed and reps of the activity
You will feel a little pressure on the abdominal muscles
Forearm Plank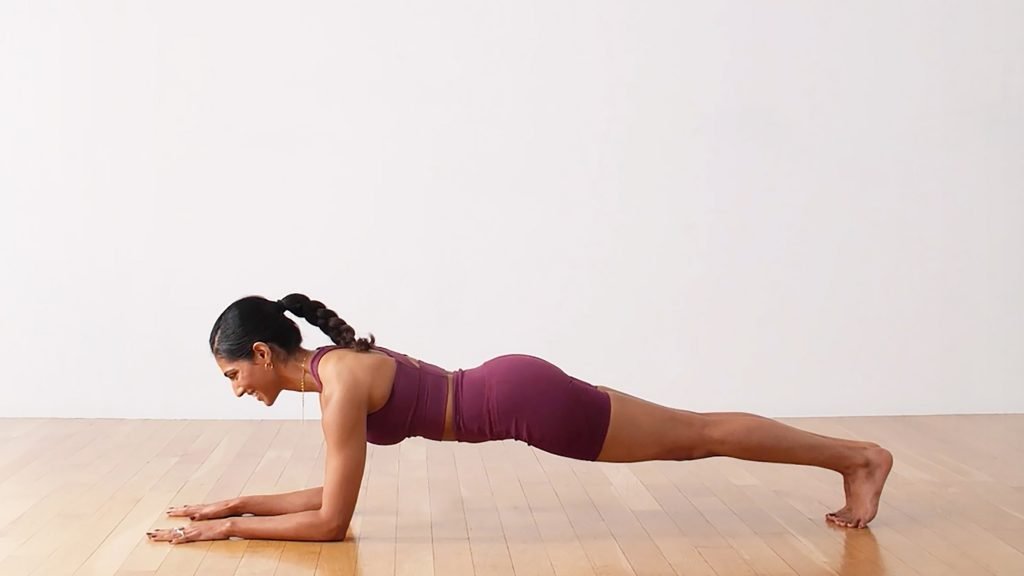 Come down in the plank position
Flex your elbows and rest your weight on your forearms
Keep your body in a straight line
Your legs should be stretched and resting on your toes
You can keep your palms flat on the floor or make fists
Now brace your core as much as you can
Try to hold the position for at least 30 seconds and release
It is one set completed
Do 5 sets daily
High Plank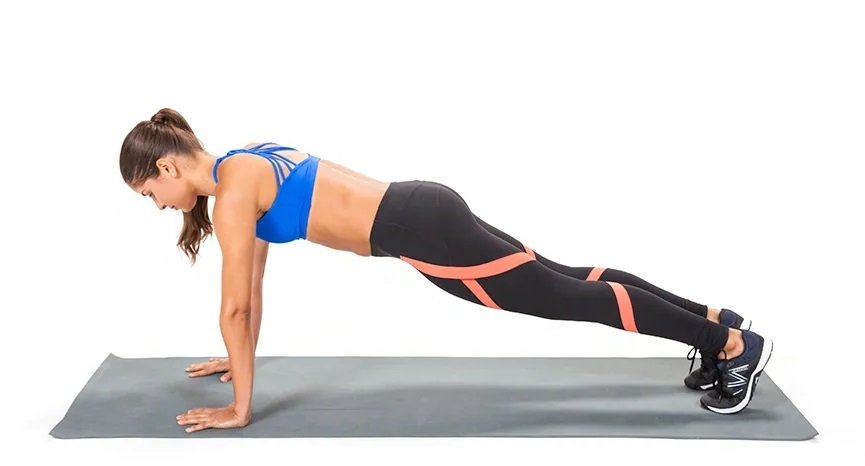 Come down in the plank position
Your hands should be directly under your shoulders and stretched
Stretch your legs as well
Your legs, back, and neck should make a straight line
Keep your feet together and bum tight
Stretch your hands a little to start
Brace your core for 30 seconds
Release the position to complete one set
Do 5 sets of high plank regularly
Side Plank
Come down in the plank position
First, turn to your right for the side plank
Put your right forearm on the floor and bring the rest of the body in a straight line
Your legs should be closed and stretched making a straight line with your back and neck
Raise your left hand toward the ceiling and hold the pose for 30 seconds
Release the pose and come down to the plank position
Turn to your left to repeat the exercise with the left plank
Plank Jacks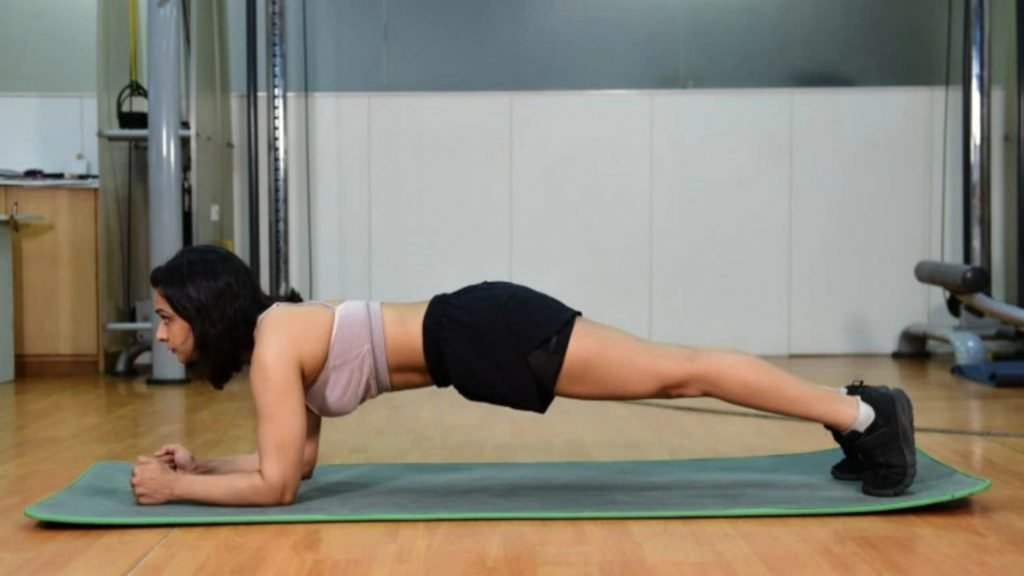 Come down in the plank position
Your hands should be directly under your shoulders and stretched
Your legs should be stretched and your feet joined and resting on your toes
Firm your hands to start the exercise
Jump your feet out to each side and then back to the first position
Keep your hands stretched and back straight while jumping your feet out
Jumping your feet out to each side and then back is one set complete
Do 5 sets of the exercise
Regular Workout For Flat Tummy
Scissor Legs
Lie on your back with your legs straight and hands by your side
You can keep your palms flat on the floor or you can place your hands under your bum for support
Strengthen your core and raise your right leg as high as you can
Bring it down and at the same time raise your left leg
It is like walking in the air
Try doing it with speed but keep your back straight on the floor
Supine Leg Circles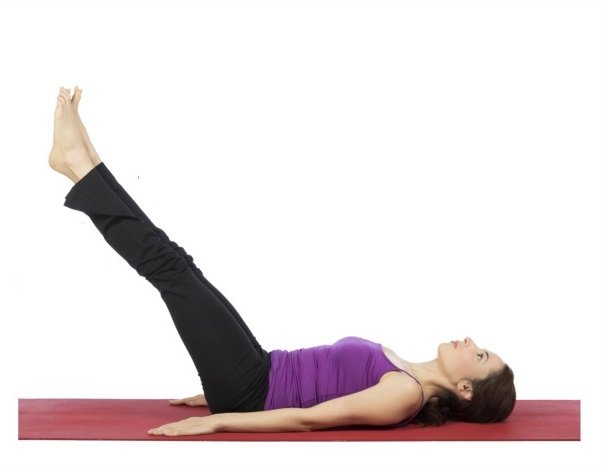 Lie on your back with your legs straight and hands by your side
You can keep your palms flat or place them under your buttocks to support your movement
Straighten your legs a little and join your feet
Raise your legs to 90-degree with the feet joined
Move your legs in a circular motion without touching the ground
Your abdominal muscles will be involved in the exercise
Make one circle clockwise and then anti-clockwise
Bicycle Crunch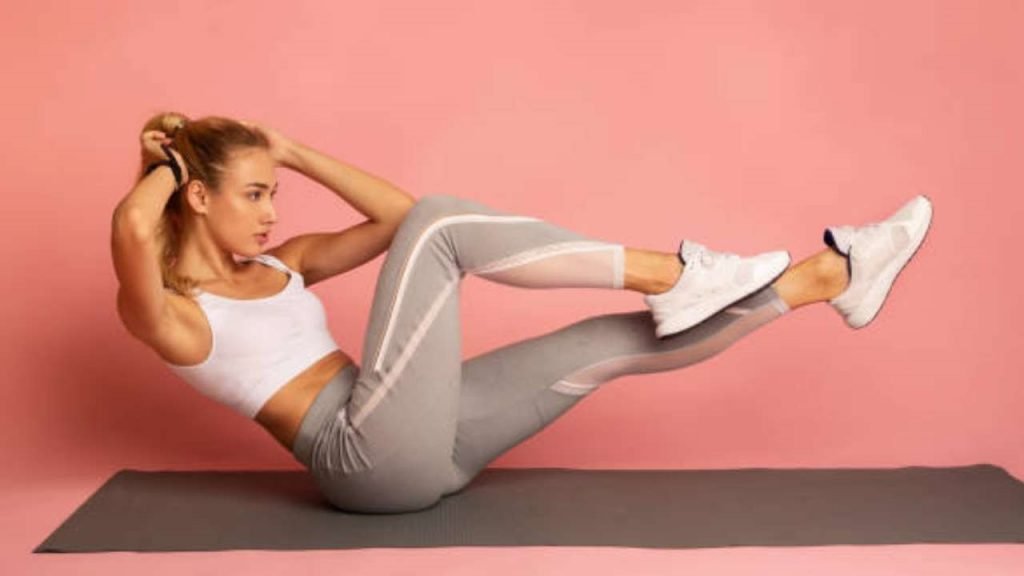 Lie down on your back with your legs straight and hands under your head
Raise body your legs and neck so your body rests on your back
Your hands should be flexed with your elbows pointing outwards
Bring your right knee towards your chest and try to touch it with your right elbow
Release the pose and repeat it with the left knee and right elbow
You will need to squeeze your body a little for the exercise
Straight-Legged Sit Up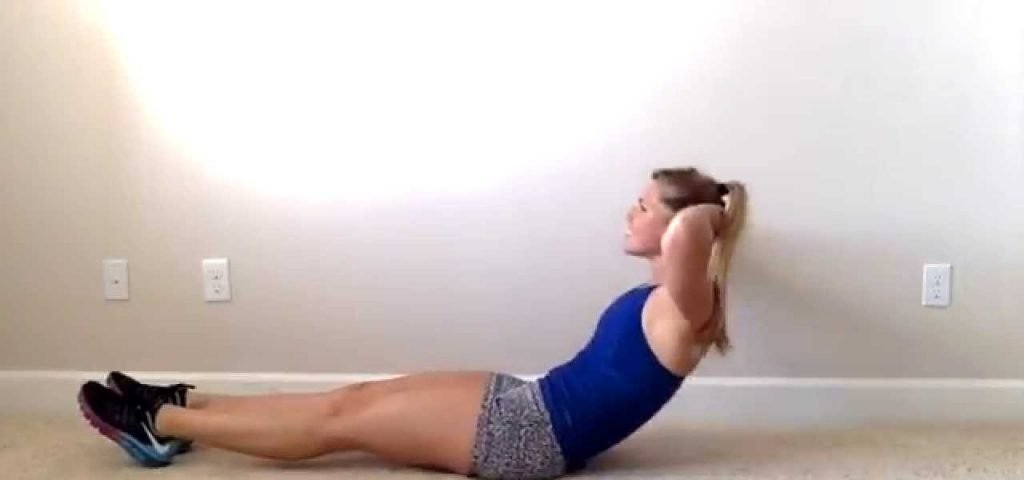 Lie on your back with your legs stretched and hands on your head
Spread your legs as much as you can to start
Engage your core to do sit-ups
Slowly lift your upper body off the floor until it becomes straight
Your hands should be on your head and your legs straight
You will use your core and abdominal muscles to move your back
Do 5-10 sit-ups every day
Suitcase Sit-Ups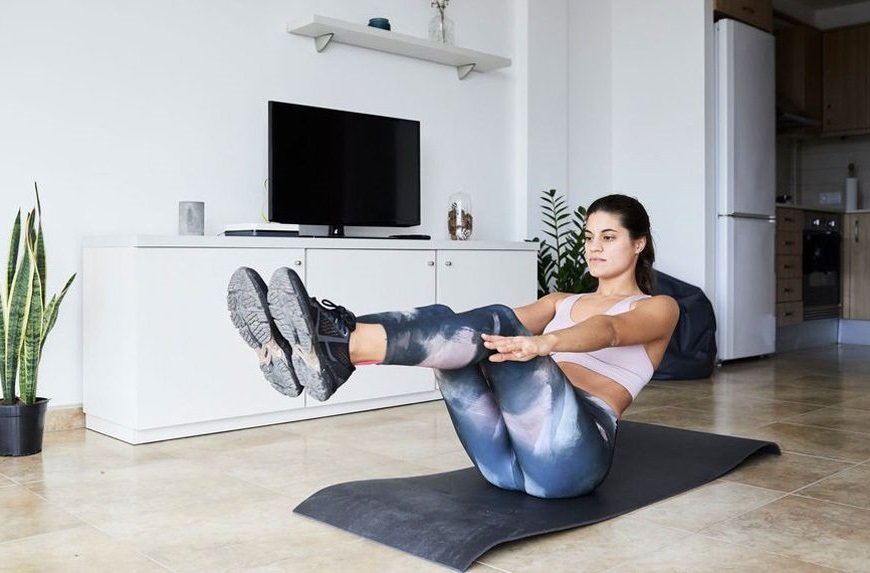 Lie on your back with your legs stretched and hands on your head
Lift your legs off the floor to start
Keep your legs and feet joined
Bring your knees to your chest
Also, raise your upper body and try to touch your knees with your elbows
Come down to the original position and repeat the activity
Do it 5-10 times a day