JLO Beauty Secrets
Jennifer Lopez or JLo looks as young and beautiful as she was in her teens. Born on July 24, 1969, in New York City, U.S., she's over 50 years now but the glow on her skin can make envious to anyone. But there is little to hide about Jennifer Lopez beauty secrets as JLo has shared her secrets with the media many times.
There's hardly any interview where JLo doesn't give Jennifer Lopez beauty tips. She always talks about a healthy lifestyle and the things she does to keep her skin healthy and glowing.
Here we'll discuss how you can translate Jennifer Lopez skin routine into your life. JLo has many celebrity hairstylists, nail artists, fitness trainers, and beauticians working for her. But the beauty comes from within. JLo is quite conscious about her natural looks for which she maintains a strict routine.
Get Enough Sleep
JLo used to work overtime during her 20s. It was the time when she could hardly get 3 to 4 hours for sleeping. It gave her fame but also took a toll on her health. She got a panic attack. Her doctor advised her to sleep for 7 to 9 hours and got her workouts in if she did that much work. Today sleep is an important part of Jennifer Lopez fitness routine.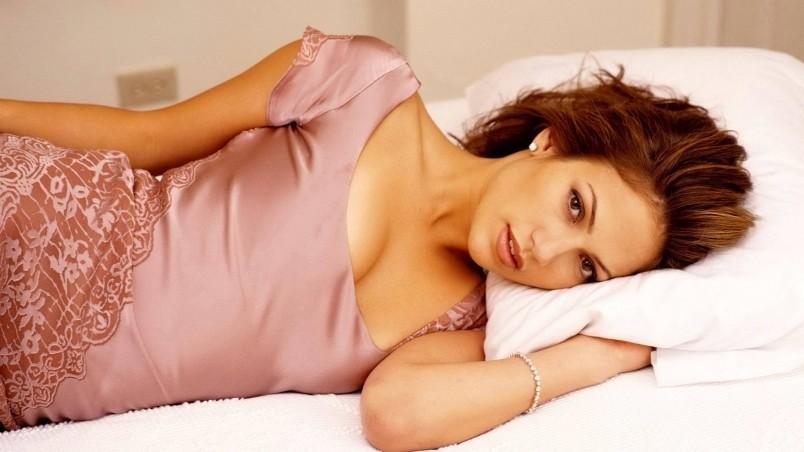 Disadvantages sleep deprivation
Reduced skin elasticity
Emergence of fine lines
Uneven pigmentation
Just like quantity, quality of sleep is also important. Experts associate poor sleep quality with increased signs of aging. If you aren't getting enough sleep, you should change your sleeping routine from today.
Use SPF Daily
JLo wears sunscreen daily since she was 18. She never ventures out without wearing sunscreen. Exposing your skin to the sun could result in skin aging like premature wrinkling and age spots. During a media interview, JLo said that wearing sunscreen daily was the biggest Jennifer Lopez skin care formula she wanted to share with her fans.
Choose your sunscreen
Always use sunscreen with a minimum SPF of 30. Using sunscreen with lower SPF is good for nothing. They won't help.
Reapplication is needed every two hours. Also, reapply the sunscreen after taking a swim or sweating.
Check the expiry date of your sunscreen before applying.
Get into the habit of wearing sunscreen regularly to protect your skin from sun damage and accelerated aging. Also, there should be little hassle in wearing sunscreen before stepping out.
Follow A Strict Skincare Routine
"I always, always wash my face after a workout," said JLo. Washing is the easiest way to refresh your skin. It will clean your face of pollutants and make your skin glow. You should also wash your face at least twice a day if you want to follow Jennifer Lopez beauty regime. Wash your face in the morning and night before going to bed. Also, refresh your face after a workout.
Face washing tips
Use a gentle cleanser or lukewarm water
Apply moisturizer after washing
Avoid scrubbing your skin with a washcloth, sponge, or anything. Use your fingertips instead.
JLo never forgets to remove her makeup before going to bed. Also, she applies night cream to keep her skin hydrated overnight.
Jennifer Lopez Beauty Secrets – Healthy Diet
JLo drinks lots of water and eats foods with anti-aging ingredients. She divulged much about her food habits other than saying that she prefers each fresh fruits and vegetables. If you want to follow Jennifer Lopez fitness diet, you can also include food good for your skin in your diet.
Skin-friendly Foods
Fatty fish
Avocados
Walnuts
Sunflower seeds
Sweet potatoes
Red or yellow bell peppers
Broccoli
Tomatoes
Soy
Dark chocolate
Green tea
Red grapes
You can choose any of the food items and include them in your diet. But you should be careful if you have an allergy to a specific type of food. Also, you should have enough water to stay hydrated.
Health Supplements – Jennifer Lopez Beauty Secrets
In JLo's opinion, supplements are critical for ageless skin. She advises treating beauty as part of your health and to include a health supplement as part of Jennifer Lopez fitness diet. She stresses the inflammation to make a point of taking supplements that can suppress inflammation which is the real cause of most skin problems.
Benefits of vitamin supplements
Fulfills your nutritional demand
Completes your diet
Fulfills specific needs like collagen and vitamin C
She further says that you should choose a supplement after consulting a dietician. It is necessary to take a supplement that is both safe and useful.
Practice Mindfulness
JLo believes that beauty comes from within. If you don't feel happy and healthy on the inside, you won't look beautiful. Your skin reflects the state of your internal health. If you are healthy from the inside, your skin will glow. She advises to keep your body and soul in sync. JLo advises her fans and all to lead a stress-free life as her biggest Jennifer Lopez beauty secrets.
Effect of stress on your body
Overproduction of sebum (oil) and breakout of acne
Redness, rashes, and uneven skin tone
Wrinkles and premature aging
Meditation is the best way to drive stress away and boost your mental health. Also, taking enough sleep and avoiding extra workload can help reduce stress and tension.
Conclusion – JLo does many things to keep her skin healthy and maintain her beauty. She's a celebrity and being a celebrity she's the means and money to hire leading beauty experts. But you can also take care of your skin and look younger than your biological age by following Jennifer Lopez beauty tips.
I've tried to simplify Jennifer Lopez so you can understand how JLo takes care of her skin and follow her tips. She does simple things but she's punctual with her skincare routine. Also, she's dedicated to maintaining your youthful appearance.
FAQs
Q: What Are The Favorite Foods Of JLo?
A: Sweet potatoes, brown rice, quinoa, rice bread, and porridge
Q: How Much Sleep JLo Gets?
A: 8-10 hours a day
Q: What Is JLo's Workout Routine?
A: 4-5 times a week
Q: How Does JLo Keep Her Skin Glowing?
A: Daily sunscreen wear
Q: What Is JLo's Brand?
A: J.Lo by Jennifer Lopez
Disclaimer – The information provided in the blog is for educational purposes only. The viewers are advised to consult their dermatologists and dietician before following any tips.