10 Best Foundation Brushes To Look For In 2023
What excuse would you give for using your hands for foundation application? You could argue that applying foundation with finger pores or a sponge is easier. But the truth is that you are unable to find the right brush for foundation application. With so many options available in the market, it becomes overwhelming to choose a brush.
Also, there are convincing reasons to use a brush for foundation application. For example, a brush frees your facial skin from natural oils and bacteria on your finger pores. Another convincing reason to use a foundation brush is to give your makeup a professional touch.
Here I'm listing 10 bestselling brushes for foundation application so you can find the right brush
Lazy Perfection by Jenny Patinkin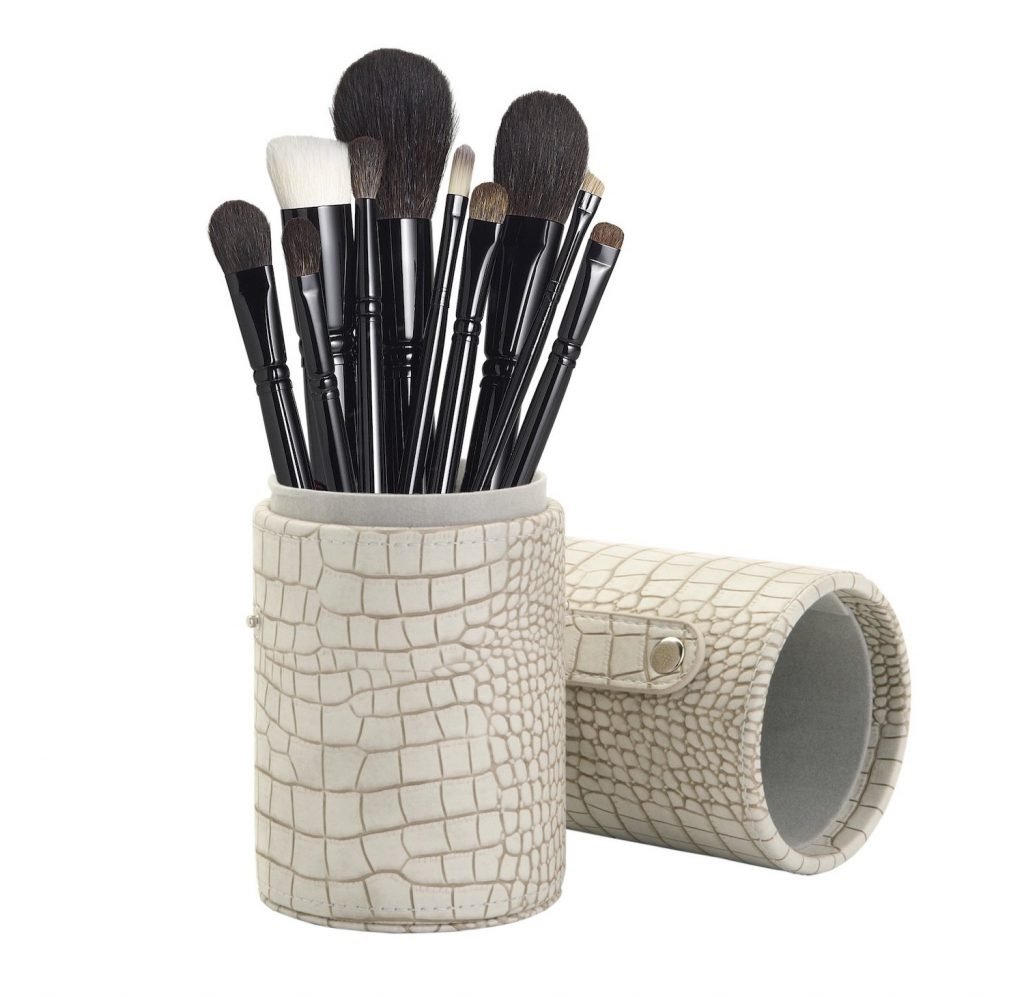 This product comes from the celebrity makeup artist-turned-author Jenny Patinkin and the reason for this brush to be on top of the list is its multi-tasking ability. This brush is just perfect for all your makeup products. If you are a beginner, you can buy this brush to take maximum advantage of your investment. Its dense synthetic fibers are designed for the smooth application of foundation and other creams. Also, the synthetic bristles can easily be cleaned for re-application.
EcoTools Wonder Best Foundation Brush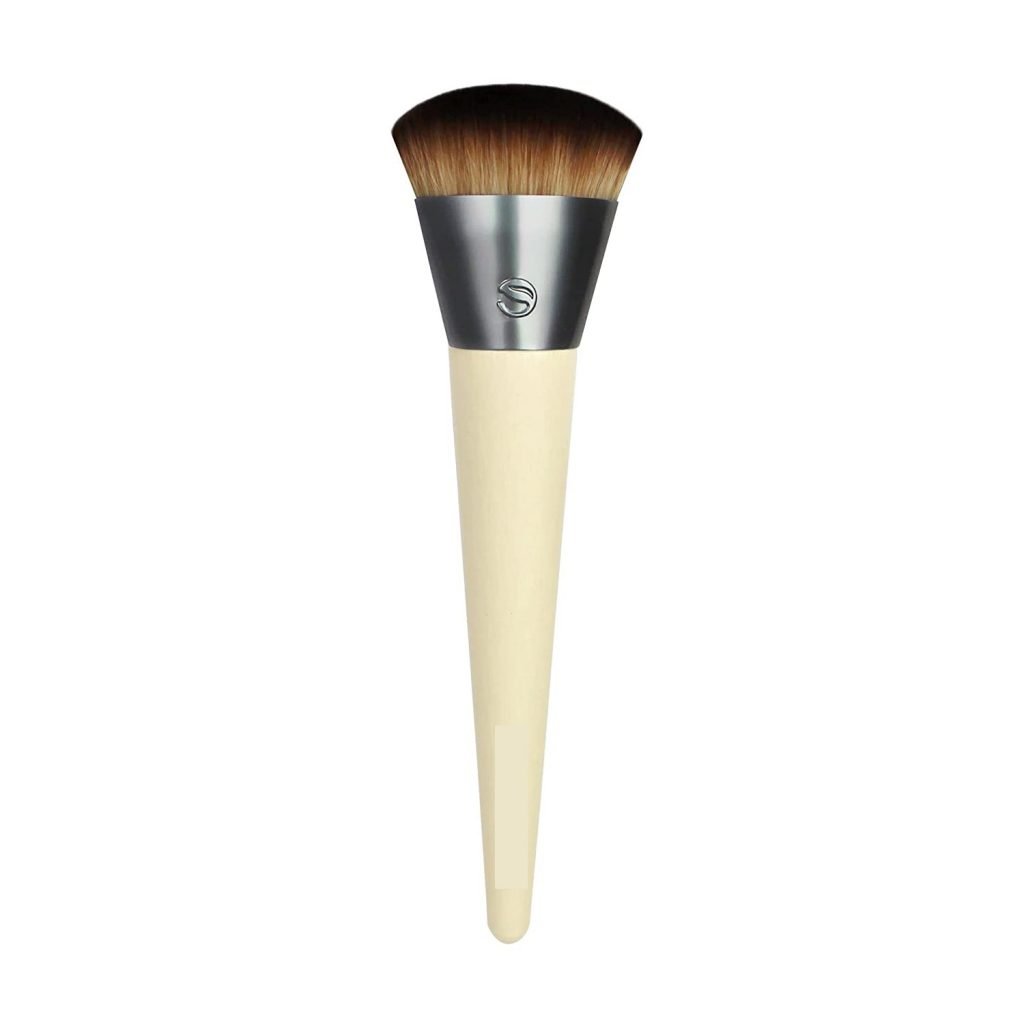 Buying a quality brushes could be an expensive affair, especially for budget buyers. But there is little to worry about as there is a brush for every need and pocket. EcoTools Wonder brush is both high-quality and affordable. You can order it from Amazon where you can get more convenient payment options. Its dense synthetic bristles are suitable for both liquid and cream foundations. With this brush, you get medium to full coverage and excellent result within a short time.
Mac 170 Rounded Slant Brush

If budget isn't a concern for you and you are interested in buying a quality product that gives more value for your money then go for Mac 170 Rounded Slant Brush. You will love its soft bristles and the way it works. Since it is a multipurpose product, you can use it for doing complete makeup. Using a foundation brush will enhance your makeup skills and give you the confidence of doing makeup at home. Also, it will reduce your makeup time.
e.l.f. Buffing Foundation Brush

A foundation brush can help keep your skin free from natural oils and bacteria found on finger pores. Also, it will make it easy for you to apply foundation. You won't have to spoil your hands with makeup products to get ready. A small brush can do this job in a hassle-free manner. The e.l.f. Buffing Foundation Brush is a value product as it works on all foundation formulas. You won't have to buy a new brush every time you want to try a new foundation formula.
MAKE UP FOR EVER 108 Large Foundation Brush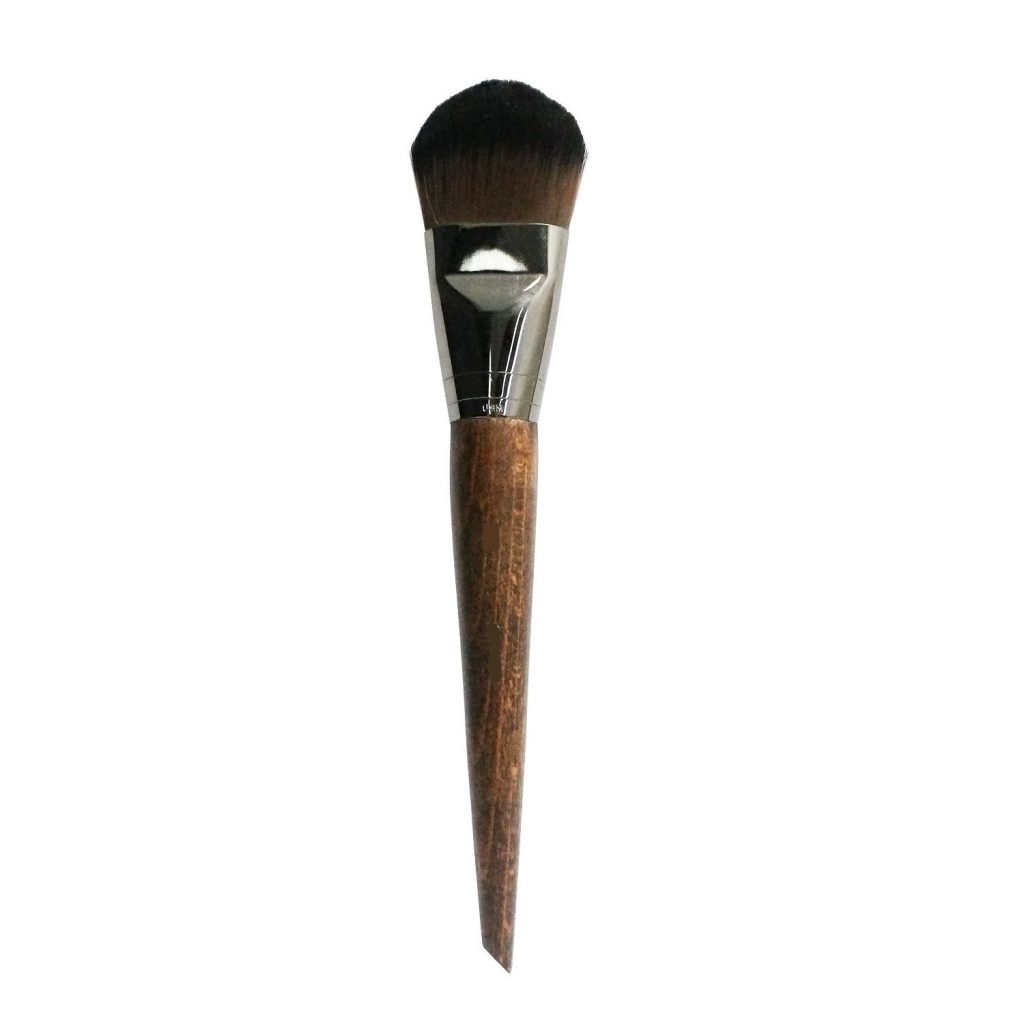 I don't know whether this brush is available in your country but it is one of the best foundation brushes in the market. What I like about this brush is its large bristles and wider coverage area. When applied, it allows a large coverage so the foundation is evenly spread on the skin. If you are one of those who settle for no less than perfection then buy this product or choose any other large foundation brush.
Clé de Peau Beauté Portable Foundation Brush

Let me introduce the new age brush that is quite useful, especially for those who need makeup while on the go. If you carry your makeup kit wherever you go then you shouldn't miss this brush. You will appreciate its soft bristles and portable design. It works well and it allows immense flexibility of use. For example, you can even do makeup with this brush while traveling.
Anisa Beauty Pinnacle Foundation Brush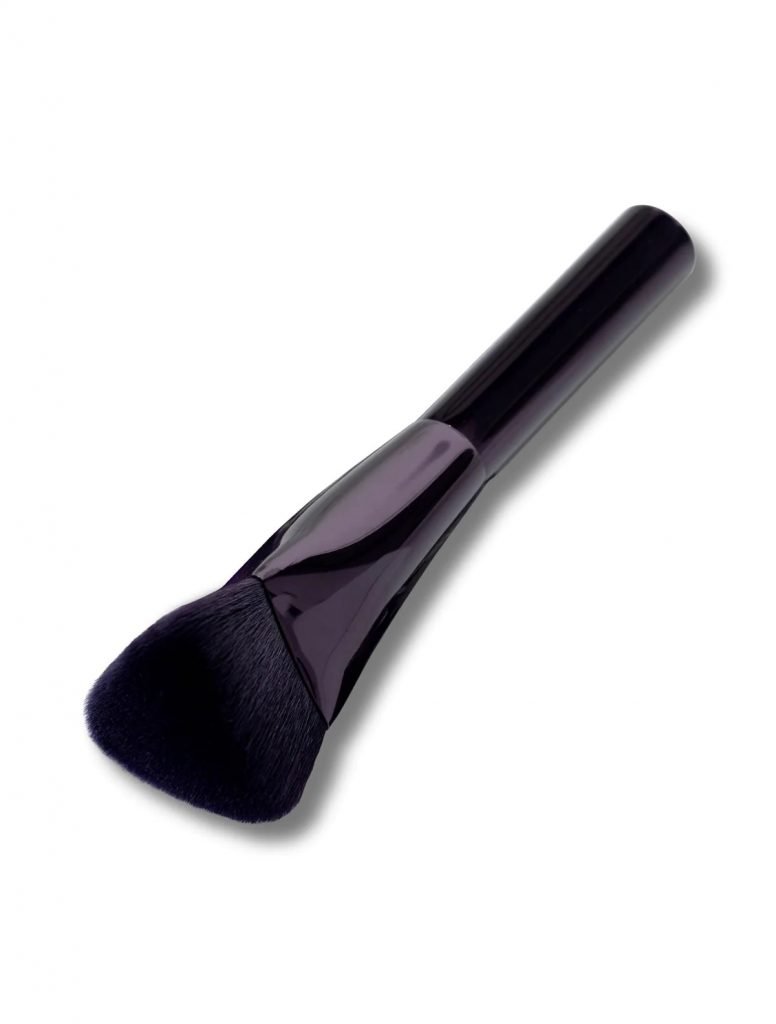 The foundation comes in many formulas including liquid formula that is easy to blend and apply. You only need to dip your brush deep in the foundation formula, allow the bristles to soak the foundation, and apply the makeup all over your face. With the right brush in hand, you can do this job in a hassle-free manner. Also, using the right brush will help achieve perfection even in the first attempt. Anisa Beauty Pinnacle Foundation Brush is the right choice for liquid foundation.
Alima Pure Foundation Brush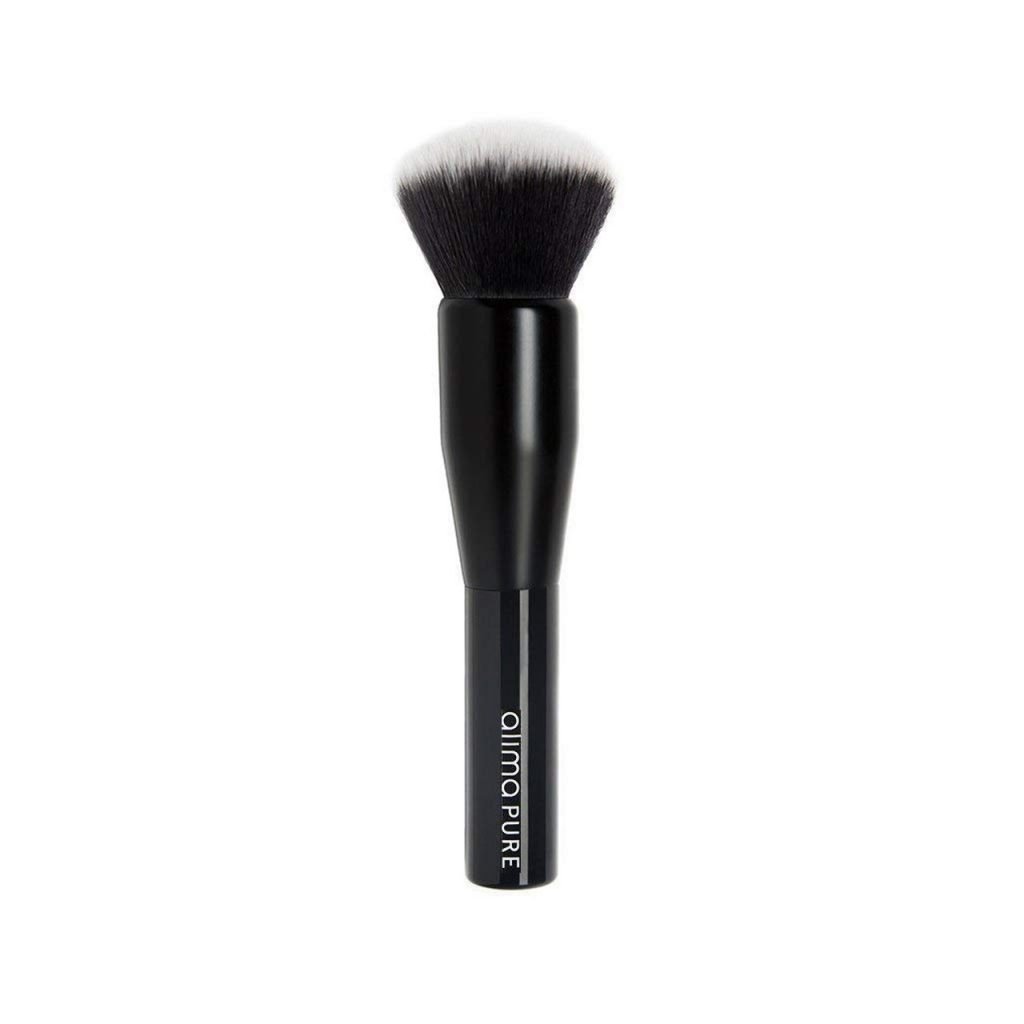 Just like liquid formulas, you can choose to buy powder foundation. The advantage of powder foundation is that it doesn't spill on clothes. Also, it spreads evenly on the skin. If you are using the right brush for powder foundation, you can achieve the best result. Alima Pure is the right choice for powder foundation. This brush features an ergonomic design that allows a firm hold and even coverage. Also, its dual-colored vegan bristles help check the amount of powder picked by the brush.
MODA Angle Brush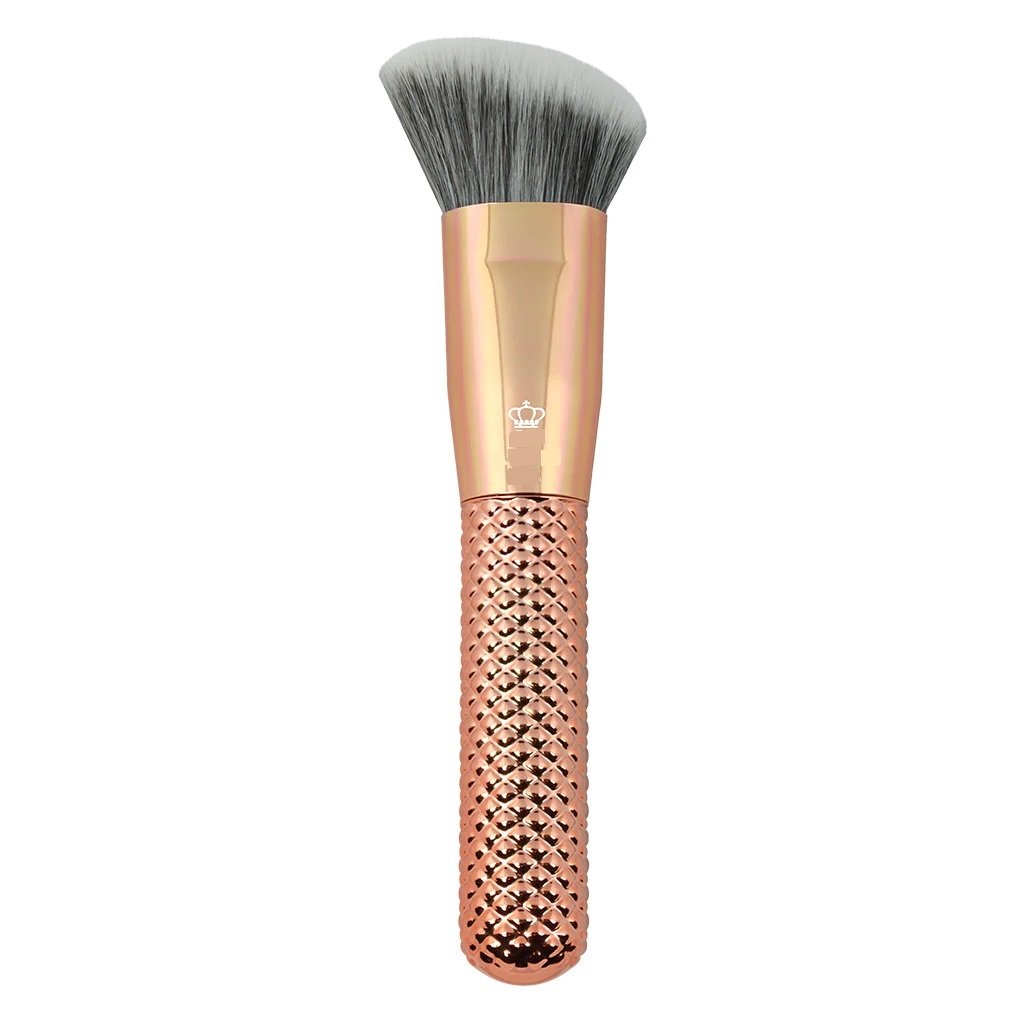 An angled brush could help apply foundation on small spots that are often left by regular brushes. Another advantage of an angled design is that it allows a firmer hold over the bristles. The bristles will remain under your control so you get full coverage and the right finish. MODA Angle carries an angled handle that makes it super smooth to work with. Also, this brush works on almost every foundation formula. It is cost-effective as well.
Artis Elite Oval 6 Brush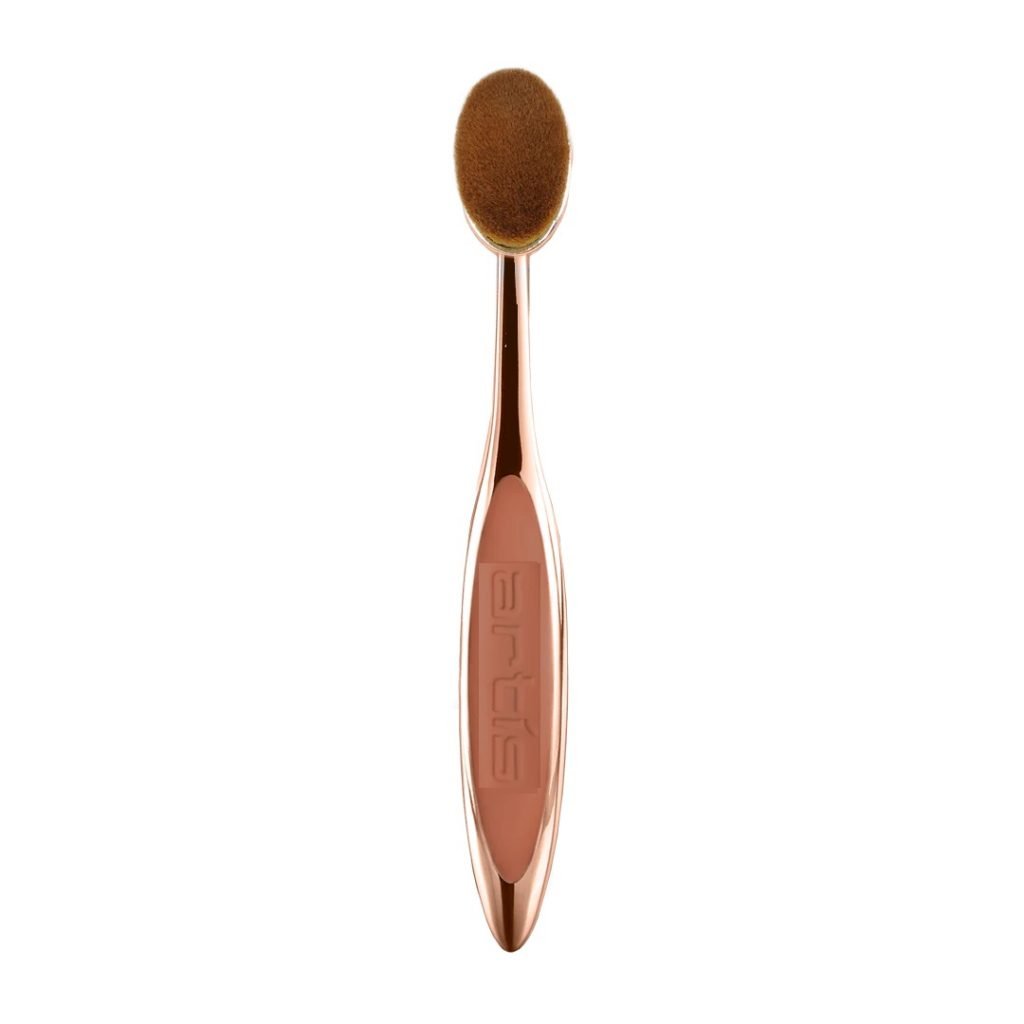 I love the small shape of this brush. But it isn't too small to handle. It won't slip from your hand and allow full coverage of your skin. If you like smaller products; you will also like this brush. It has an oval shape that further enhances its beauty and coverage. Also, its small size makes it pocket friendly. You can keep it in your handy makeup kit for use while on the go.
Conclusion
Foundation brushes have several advantages over other application methods. They provide even coverage, making it easy to blend foundation seamlessly into the skin. They allow for precise application, reaching difficult areas such as around the nose and eyes.